Industry Partner Showcase: Amelia + Medical University of South Carolina
Date posted
October 9, 2023
We are excited to announce our first Industry Partner Showcase on October 25, 2023. This virtual event will feature our Industry Partners as they discuss, together with a fellow PAC member health system, how they provide a solution for an access challenge within the system. Our goal is to bring together solution experts and the access community for dialogue and discussion that could assist health systems in access improvements. New technologies, best practices, tips, resources, and other information will be highlighted.
Registration Now Ended
View Agenda
In the weeks leading up to the Industry Partner Showcase, we'll highlight each industry partner and give you a taste of who they are, what they do, and what you'll hear on October 25.
This week, we're excited to spotlight Amelia!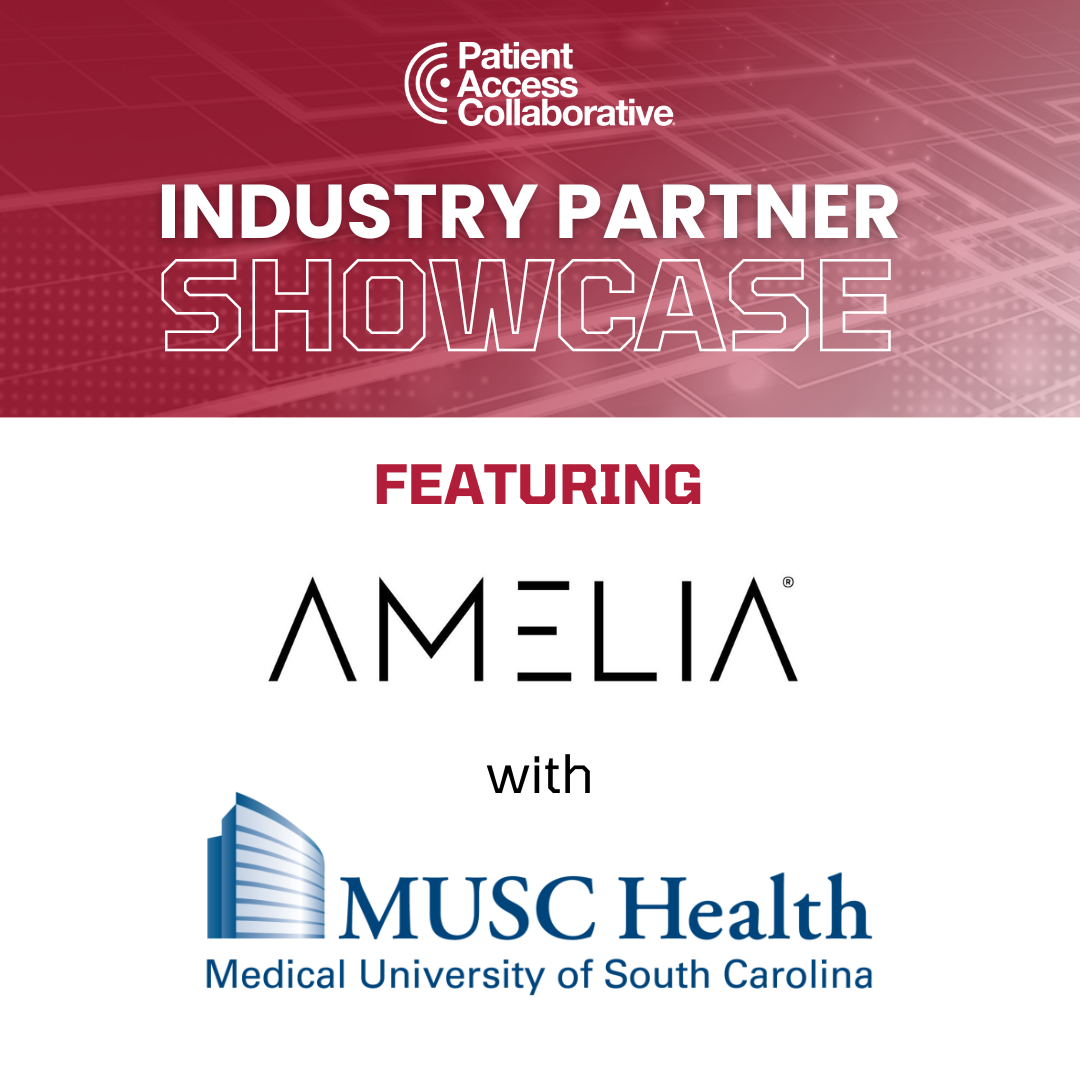 ---
Who They Are
Partnering with The Medical University of South Carolina (MUSC) for the Industry Partner Showcase, Amelia enables healthcare organizations to deliver exceptional patient engagement with purposely built intelligent virtual assistants (IVAs). These IVAs are accessible 24/7 across voice, chat, and text channels in over 100 different languages. They can perform various functions, from answering simple questions to guiding users through complex conversations and automating end-to-end business processes. Amelia IVAs meet the patient where they are comfortable engaging across the revenue cycle and clinical journey. This improves patient satisfaction and NPS by providing self-service capabilities, all while reducing operational costs.
Value to Access Leaders
Amelia can greet, identify and authenticate patients, route and triage callers, handle patient access use cases, escalate to agents, and much more across the health system enterprise.
Impact on Access
Amelia's Business Case is 10-15x, improves patient satisfaction scores, and increases agent experience.
---
What They'll Talk About
Revolutionizing Patient Access: Unleashing Automation for Exceptional Experiences
In today's evolving healthcare landscape, optimizing patient access is paramount for delivering seamless and efficient care. This presentation delves into the strategic initiatives undertaken by the Medical University of South Carolina (MUSC) to illuminate their business objectives and desired outcomes in automating patient access processes.
1. Illuminating MUSC's Business Objectives & Desired Outcomes: Automating Patient Access Beyond Limits
The journey begins with a comprehensive exploration of MUSC's ambitious business objectives. By harnessing the power of automation, MUSC aims to transcend conventional boundaries in patient access. This section delves into the intricacies of their vision, spotlighting the innovative strategies poised to revolutionize healthcare access.


2. Cutting through the Noise: Selecting the Right Partner
Embarking on a transformative venture requires a strategic partnership. Amidst a sea of options, selecting the right partner is crucial. This segment dissects the meticulous process MUSC undertook to identify a partner aligned with their mission. Key considerations, lessons learned, and the invaluable impact of this partnership are showcased.


3. Selecting the Right Business Cases: Realizing 10-15x ROI with Patient Access
Effective automation demands a judicious selection of business cases. In this portion, we delve into how MUSC meticulously curated a portfolio of initiatives poised to yield exceptional returns on investment. Insights into the methodology used to evaluate, prioritize, and implement these cases are highlighted, emphasizing the significant ROI achieved.


4. Envisioning Excellence: Unraveling the Omni-channel, Multilingual Digital Front Door IVA
The presentation culminates in a visionary journey that paints the future of patient access at MUSC. The concept of an Omni-channel, multilingual Digital Front Door Intelligent Virtual Assistant (IVA) takes center stage. Attendees will be guided through the intricate web of technologies and strategies underpinning this innovation, envisioning a future where patients effortlessly navigate a personalized, multilingual interface.


By the end of this presentation, attendees will have gained profound insights into MUSC's trailblazing approach to automating patient access, as well as a clear understanding of the strategic choices and partnerships that have propelled their transformation. As healthcare evolves, MUSC stands at the forefront, proving that automation is the key to unlocking unprecedented patient access outcomes.

Speakers
Matthew Long, Executive Director of Enterprise Patient Access at the Medical University of South Carolina
Matt Long, a seasoned healthcare leader spanning over 15 years, currently serves as the Executive Director of Enterprise Patient Access at Medical University of South Carolina, home of the oldest medical school in the South as well as the state's only integrated academic health system.
Previously, Matthew held the position of Director of Patient Access at The James Cancer Hospital and Richard J. Solove Research Institute, where he orchestrated patient-centric strategies that streamlined access to critical care. Matt holds a Master's in Health Administration and Bachelor's degree in Business Operations Management from Ohio State University.
A trailblazer in his field, Matthew is passionately dedicated to breaking down barriers to healthcare. By empowering individuals with the information they need, he champions the cause of informed decision-making for better well-being. His visionary leadership continues to shape healthcare accessibility and set new standards for excellence.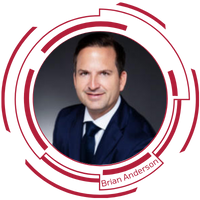 Brian Anderson, Vice President and General Manager of Healthcare at Amelia
Brian Anderson is a seasoned professional with a strong educational foundation in Management Information Systems, having earned his undergraduate and graduate degrees from the University of Central Florida. Throughout his 20-year career, Brian has worked with well-regarded healthcare IT companies such as AssistRx, Spok, RelayHealth, McKesson, and Siemens Medical.
Brian's current role as Vice President and General Manager of Healthcare at Amelia, a global leader in Enterprise Conversational AI, allows him to leverage his extensive experience to support health systems on their automation journey. With a keen understanding of patient access and health system operations, Brian spearheads initiatives aimed at transforming health system enterprises including the digital front door.
At Amelia, Brian combines his in-depth knowledge of health systems with cutting-edge technologies like Conversational AI, business process automation, Large Language Models (LLMs), and Generative AI. This innovative approach empowers healthcare organizations to reimagine patient access, providing seamless interactions, efficient operations, and improved patient journeys across health systems."
Hear from Amelia and 7 other Industry Partners by registering for the Industry Partner Showcase!
Registration Now Ended