Industry Partner Showcase: CallMiner + UCHealth
Date posted
October 2, 2023
We are excited to announce our first Industry Partner Showcase on October 25, 2023. This virtual event will feature our Industry Partners as they discuss, together with a fellow PAC member health system, how they provide a solution for an access challenge within the system. Our goal is to bring together solution experts and the access community for dialogue and discussion that could assist health systems in access improvements. New technologies, best practices, tips, resources, and other information will be highlighted.
Registration Now Ended
View Agenda
In the weeks leading up to the Industry Partner Showcase, we'll highlight each industry partner and give you a taste of who they are, what they do, and what you'll hear on October 25.
This week, we're excited to spotlight CallMiner!
---
Who They Are
Partnering with UCHealth for the Industry Partner Showcase, CallMiner is a conversation intelligence platform that provides critical patient insights to improve outcomes in the patient access center and beyond. Healthcare organizations with the best patient experiences drive better retention and financial results. CallMiner collects and analyzes voice and text-based patient conversations and feedback, helping to improve agent performance, efficiency, quality of care, and patient satisfaction. CallMiner delivers in-the-moment insights to meet patient needs today while driving better business outcomes for the future.


Value to Access Leaders
CallMiner gives access leaders the same insights they'd have if they were able to listen to every patient conversation – critical and complete intelligence that can shape and improve the future of their healthcare organization. CallMiner can guide agents with the next-best action during a patient conversation to improve the quality of care, identify gaps in the patient experience that are leaving patients unsatisfied, predict patient satisfaction scores such as CAHPs, uncover common questions that can be better handled via self-service, and provide comprehensive coaching insights and workflows to upskill the entire agent base.


Impact on Access
CallMiner, a large healthcare organization on the East Coast, scaled its quality assurance (QA) program to analyze and score 100% of patient calls. They use a comprehensive and highly customized call assessment built with coaches' and agents' input. Each day, patient calls are scored automatically and delivered to agents, allowing them to self-evaluate and adjust regularly.
Additionally, coaches can quickly identify issues within a call, allowing for consistent and effective feedback and providing a better agent and patient experience.
As a result of implementing CallMiner, the healthcare organization has been able to reduce the number of repeat callers, reduce help desk calls by 16%, increase appointment scheduling numbers by 200% by measuring opportunities for when agents should be offering to schedule, come in up to 10% under budget, and more.
Another healthcare organization using CallMiner monitors real-time patient access calls to flag code-red situations and prompt agents to immediately and appropriately route the call to a nurse to triage. This doesn't just deliver a better patient experience; it has the potential to save lives.


Case Studies
---
What They'll Talk About
Empowering Patient Access Center Performance Through AI
Access to care is a cornerstone of providing high-quality healthcare services while maintaining competitiveness in the current healthcare landscape. However, in today's complex environment marked by increasing demand, economic implications, shortages in staffing, and bureaucratic obstacles, ensuring access has become progressively more challenging. This has led to delays in receiving care, even as healthcare providers remain underutilized.
The professionals operating within our patient access contact centers hold a pivotal role in ensuring seamless and equitable access to care. Their performance, empowerment, and overall experience are vital components in effectively addressing challenges related to patient access.
Join Scott Kendrick, Vice President of Strategy and Healthcare Executive Sponsor at CallMiner, where he will share UCHealth's innovative approach to revolutionizing patient access through the empowerment of agents and supervisors. Discover how they harness the power of AI to enhance agent performance through self-coaching and automate quality management to facilitate seamless patient interactions.
In this session, you'll gain insights into strategies that boost engagement and accountability among agents and leadership, enhancing both patient and agent experiences. Scott will delve into other ways in which conversation intelligence drives efficiencies, provides support to agents, and ultimately contributes to improving access to care.
Speakers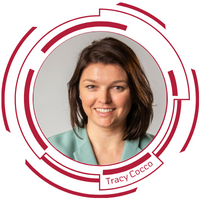 Tracy Cocco, Senior Director of Patient Line Innovation, UCHealth
Tracy Cocco is the Sr. Director, Patient Line Innovation. She has worked in healthcare for 20+ years and spent the last 14 years with UCHealth. Tracy has spent most of her career working in IT and brings a strong IT and Analytics background to her position within Patient Line. She oversees 5 teams that provide support to our access center, QA & Coaching, Analytics, Project Management, Workforce Management and Staffing. Tracy is passionate about healthcare innovation and always looking for ways to leverage technology to improve patient experience. Tracy enjoys spending time with her family, traveling, and baking.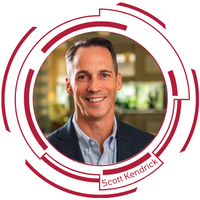 Scott Kendrick, VP, Strategy, CallMiner
Scott has 20 years of experience in software product management, design, and marketing for everything from shrink-wrap consumer applications to enterprise cloud solutions. He introduced the tagline "Listen to your customers – Improve your business," which is both something he passionately embraces in marketing and product management and how he articulates the benefit CallMiner Eureka brings to market. Prior to CallMiner, Scott was Sr. Director of Global Product Management at MIVA (an internet search marketing company) and Director of Product Management and Marketing for the New Ventures division at Corel Corporation (makers of personal and business software CorelDraw® and WordPerfect®). Scott holds a BScE in Civil Engineering from Queen's University (Ontario, Canada) and is certified in Pragmatic Marketing and SCRUM.
Hear from CallMiner and 7 other
Industry Partners
by registering for the Industry Partner Showcase!
Registration Now Ended