PAC's All Access Pass Podcast: Episode 7 - PAC's Best Practices in Access
Date posted
October 22, 2023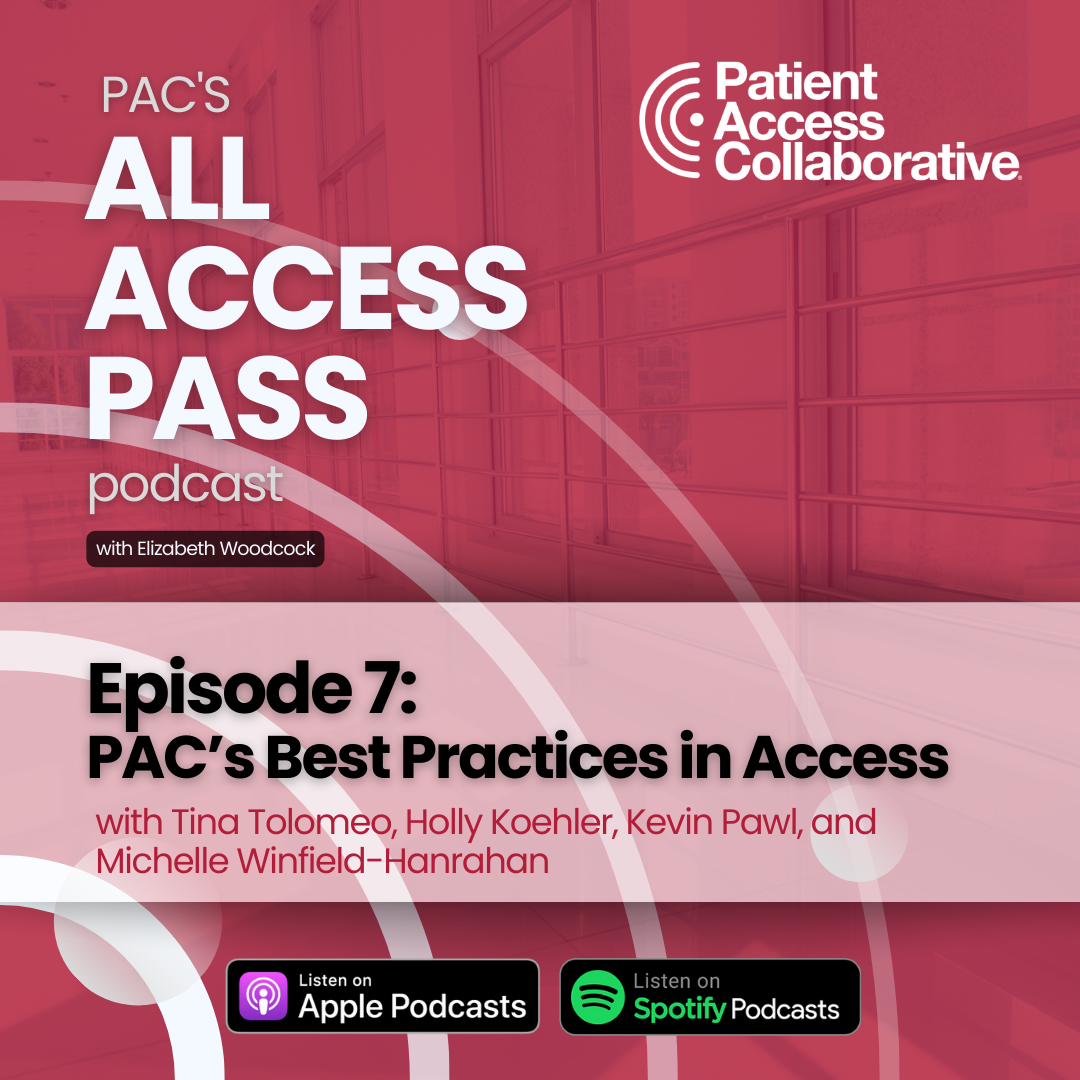 Episode 7 of the PAC's All Access Pass Podcast is now available!
In this episode, Elizabeth Woodcock talks about the nuances and subtleties of patient access and how she, together with the PAC Best Practices Committee, created the Best Practices in Access document. Committee members featured include: Tina Tolomeo, Senior Director, Patient Access, Yale Medicine; Holly Koehler, VP of Patient Access, Northwell Health; Kevin Pawl, Senior Director of Access, Boston Children's Hospital; and Michelle Winfield-Hanrahan Chief Clinical Access Officer, University of Arkansas Medical Sciences.
Listen and subscribe on Apple Podcasts and Spotify.