Podcast Episode 6 - Access at Seattle Children's: Uncovering Inequity and Sustaining Success
Date posted
October 5, 2023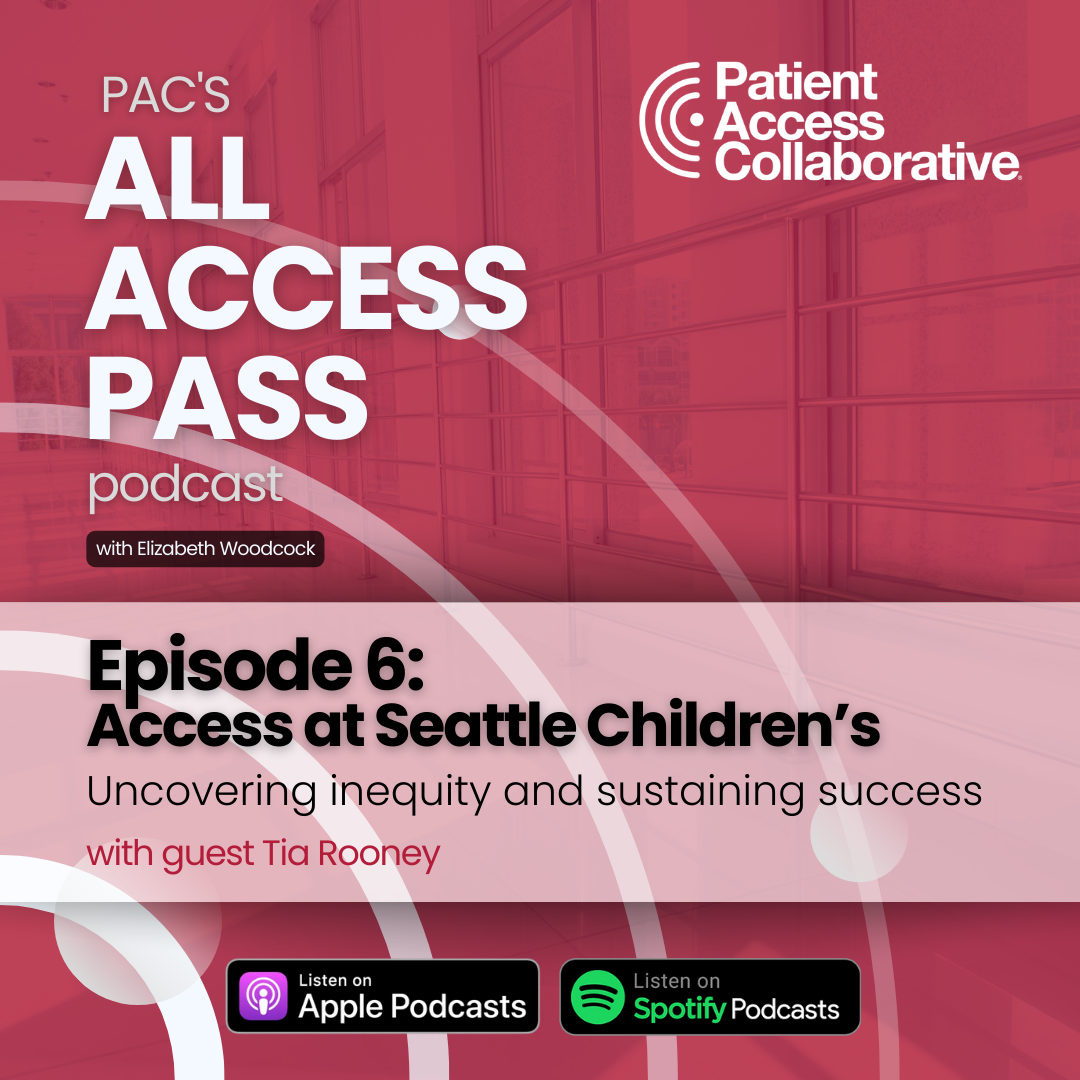 Episode 6 of the PAC's All Access Pass Podcast is now available!
In this episode, Elizabeth Woodcock welcomes Tia Rooney, Director, Ambulatory Operations and Strategic Initiatives at Seattle Children's Hospital, to discuss the health system's approach to access improvements. Analyzing access has revealed opportunities to better equity - and she and her team are doing just that! Using their work on missed appointments, Tia reveals the stages of performance improvement -- starting with awareness while baking in sustainability from the outset. Acknowledging the complexity of ambulatory operations, Tia explains their formula to scale access opportunities for success.
Listen and subscribe on Apple Podcasts and Spotify.