PAC Member Awards
Access Champions & Best Practice Award Winners
Access Champions | Best Practice Award Winners
Access Champions
The Patient Access Collaborative would like to recognize members who have demonstrated excellence in patient access. Below is a list of individuals who have positively impacted patient access at their health care organization by improving access workflows, breaking down access barriers, or going above and beyond their call of duty to ensure patients get access to their ambulatory enterprise.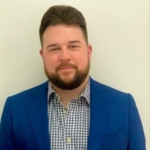 Gregory Addicott, BSN, RN, CCRN
Clinical Triage Manager, ColumbiaDoctors
Nominated by Elizabeth Woodcock, Patient Access Collaborative
"Greg took the initiative to develop, implement and execute the Nurse Triage Cohort. He has much expertise and knowledge in this field and is always excited to share and engage with the cohort members."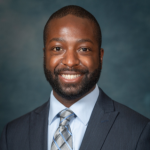 Aaron Amin
Administrative Manager Associate within Radiology, Michigan Medicine
Nominated by Elizabeth Woodcock, Patient Access Collaborative
"Aaron has successfully taken the lead in managing the PAC's Radiology Cohort. He has been instrumental in planning and executing the meetings with thoughtful discussion and insights. He always makes himself available and with an enthusiastic, positive attitude."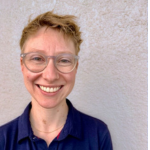 Dani Brace
Program Manager, Access Strategy and Governance, UW
Nominated by Jimena Grow, Patient Access Collaborative
"Dani has been a wonderful asset to the Diversity, Equity & Inclusion Cohort. She has helped take it to the next level by not only managing the logistics, but by developing relevant topics and finding engaging speakers. She does this all with much patience and positivity."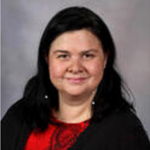 Andrea Bridwell
Supervisor-Access Operations, Mayo Clinic
Nominated by Christine Dvorak, Operations Manager
"Andrea Bridwell is an Access Operations Supervisor at Mayo Clinic Rochester who is new to the role but has made substantial changes within the Neurology Appointment office in less than a year. She started by modifying the pod structure within the practice for maximum scheduling effectiveness. She also prioritized team engagement within a remote environment and has worked hard to improve communication and culture within her team. Andrea volunteered to be the first specialty office to go try a new management tactic called daily operation planning which focuses on maximizing the effectiveness of the team by setting task thresholds for on and off phone tasks and then sharing daily with the team to prioritize scheduling tasks. These efforts developed a stronger positive team culture through clear daily directives and visuals and celebration of meeting daily goals. As the first, she paved the way and helped create a toolkit to onboard the other 39 offices. In addition, she was able to create a solid Epic waitlist process flow to better manage demand within the practice. Andrea was also able to focus on work queue management to escalate key access issues to leadership where demand was higher than capacity. Her team has been able to implement self-scheduling for a sub-set of their NEW patients and continue to expand on digital scheduling options. Andrea has been an integral part of the Neurology Team. She continues to advocate for her staff and is always willing to assist the practice with new initiatives. Her leadership has significantly increased team engagement, job satisfaction, and overall management of appointment requests for a very large practice."

Aramis Cherrington
Assistant VP of Patient Access, Loma Linda University Health
Nominated by Bryan Tsao, Medical Director of the Access Center
"Over the past few years, I have had the pleasure of working closely with Aramis Cherrington, our Assistant VP of Patient Access, and the architect and director of the Loma Linda University Health (LLUH) Access Center. Aramis led the design and implementation of sophisticated scheduling and financial services that are paired with process improvement teams, IT builders, analysists, and trainers. His programming knowledge and experience in the customer service industry enabled him to develop a robust metric-driven access program that supports over 90% of all hospital and physician-based ambulatory access services and virtually all of our ambulatory financial services. Over the years, these innovative AC features have made it possible for LLUH to develop standardized practice expectations, practice dashboards, and optimize our patient-centric care in a world where access is continually challenged.
Measurable- Our access dashboards span executive-level data, capacity management, template compliance, operator performance, manual vs electronic scheduling, call metrics, CRM tracking, and specialty access data down to the provider level. Our financial services also include referral management, at-risk accounts, and a variety of authorization and scheduling grid data. Our dashboards allow us to trend the impact of our work compared to FTEs and outcomes including appointment and authorization, cost per call and appointment, online vs manual scheduling rates, etc.
Replicable- As I continue to learn more about other organization practices through the PAC, I have seen that although we lag in many areas of practice integration, we lead in innovative metric-driven data. Through our interactions with the PAC, Aramis has continually shared his knowledge of our systems in both online forums and the annual PAC Conference. He has also trained and mentored employees who have been recruited to lead other organizational access programs where they implemented systems based on our access program.
Demonstrable Value- Although our access process is not perfect, we are only able to learn from our mistakes and improve our patient and provider experience due to the vision and build Aramis brought to LLUH and our Access Center. This has allowed us to develop return-of-investment models to convince executive leadership of the value of our AC, to support personnel retention and growth, upgrade system-wide access technologies, and given us a better view of how we compare to our peers. It is for these reasons that I nominate Aramis Cherrington as an Access Champion by the Patient Access Collaborative."
Hollie Draayer
Supervisor - Access Operations, Mayo Clinic
Nominated by Cassie Crary, Supervisor - Operations Coordinators
"I have the honor of working with Hollie Draayer as her supervisor. Hollie was promoted to a supervisor role for the Medical Staff Assignment Specialists (MSAS) in the Medical Specialties scheduling offices. This was part of a new work unit transition. Previously the MSAS was part of the scheduling offices supervised by the Supervisor of Patient Appointment Service Specialists (PASS). The vision was outlined, and Hollie took on the challenge to lead the team of 24 MSAS in 12 different scheduling offices. Immediately, Hollie worked hard to gain the trust of each employee by being involved in each of their access huddles and understanding the templates of each area. She was able to quickly identify what would be opportunities for piloting and consideration. Hollie's knowledge, approachability, and willingness have earned her high regard from operational leaders. Hollie has been a well-known resource for many practices outside of her work unit and holds an important position on the Template Building Forum Committee. Hollie has created many resources for the MSAS jobs and template builders, along with supporting initiatives with analytics. She has helped implement and identify strong guidelines and absent policies to help practices maintain standards. Hollie has personally trained the 2 new Dermatology MSAS. All of her strong leadership actions, knowledge, and willingness to help have earned her this nomination. Hollie is working hard for her team to support their needs to be successful, which in return makes access available for our patients."
Courtnie Garteski Bergler
Director Scheduling Operations Innovation, Mayo Clinic
Nominated by Elissa Nelson, Senior Director Enterprise Office of Access Management
"Courtnie Garteski Bergler is the Director of Mayo Clinic's Scheduling Operations Innovation Appointment Office. In this role, Courtnie utilizes her over 20 years of direct patient contact and experience at check-in desks and in appointment office to develop workflows and experiment with new features and workflows to maximize scheduler efficiency and improve patient experience. Courtnie is currently leading a "Digital New Appointment Learning and Innovation" project, which is propelling Mayo Clinic forward by investigating, experimenting, and optimizing new workflows like outbound dialer, One-way and Two-way Texting, and customer relationship management and outbound campaign features. Courtnie is a passionate advocate for patient experience, which is strongly aligned with Mayo Clinic's primary value "the needs of the patient come first". Courtnie is also strong advocate for frontline schedulers - always looking for opportunities to improve workflows and efficiencies, where automation can augment or assist with reaching out to patients, and breaking down barriers and developing best practices. Courtnie demonstrates excellence in patient access and is a true Access Champion for Mayo Clinic."
Nicole Giampapa
Senior Project Manager, CPUP / Medicine
Nominated by Natalia Graff, Sr. DOO
"Nicole is the DOM Project Manager and has continuously helped us focus on access areas; challenges, schedule utilizations and ways to improve template and provider utilization. Her knowledge in data and ways to analyze and drill down to points of attention has steered operations for all divisions. We have been able to address and move the needle in areas where previously presented as barriers."
Lindsay Hagan
Director, Access Services, CHOP
Nominated by Debbie Smith, Vice President- Operations
"Lindsay has been in the director role for the past 2 years, leading a team of 300 employees, which includes our central call center, hospital operators, training and auditing team, and Patient Service Representatives who staff all of the registration desks on the Philadelphia campus. FY23 has been an important year for CHOP and the Access Services team. We are going through an Epic Refuel program. This was coupled with a revenue transformation project and the implementation of Epic's e-check in for all. Lindsay has been instrumental in helping to lead these efforts, which has resulted in increased copay collection both pre service and time of service. Re-training of all registration staff, with a focus on insurance and patient financial liability. Re-design of scheduling processes. Lindsay has accomplished many things because of how she partners with stakeholders and explains the importance of the work, always keeping our patients and families top of mind."
Elizabeth Hancher
AVP - Access to Care, Ochsner Health
Nominated by Dana Wise, Regional Director - Access to Care
"Elizabeth is a wealth of knowledge, expertise, and dedication to patient access. She consistently drives results on Access across the entire Ochsner Health System. In 2022, she organized a team of Regional Access Directors to ensure everyone in the organization was rowing in the same direction for Access and prioritized Access for our patients and organization. She is leading our team in devising metrics to monitor access to care including fill rates, same day appts, New Patient Access, Referrals, Messaging, Decision Trees, Templates, and more. She is such an asset to our organization and performs all of her duties with a smile and upbeat personality."
Nick Harvey
Manager Ambulatory Access Center, Access Center Administration, Penn Medicine
Nominated by Jackie Raab, Director, Primary Care Program Operations
"Nick has been a great partner for Primary Care Services in the access center. He has a strong knowledge foundation of the intricacies of scheduling at Penn Medicine as well as the protocols associated with scheduling into primary care. Nick created a great tool for his team to discern practices, providers, and their schedules. He has worked closely with the interdisciplinary team of managers, directors, billing, etc. to ensure that the access center has the right reports and data to ensure efficiency and productivity. It has been a pleasure working with Nick to date and look forward to our continued partnership in expanding the access center across primary care."
Nominated by David Weinstein, Director, Practice Operations
"In his short tenure in this role, Nick has demonstrated a depth of skill around our Penn Medicine Primary Care organization (Family Medicine and Internal Medicine) and how we can improve our tools like Decision Trees and protocols to drive better access for patients- Nick came to this role with experience leading the access efforts in the Deptartment of Orthopedics, and he effectively uses that experience to help us experiment with ideas and solutions in Family Medicine. Nick leads our front-line team, but he has also functioned as a go-to resource for me - as we are examining changes in template structure and visit ratios. He has established clear goals for his team, and they have responded to those goals. He has also established tools to ensure that we have a strong feedback loop between our practices and our Access Center staff. We have seen measurable improvement in our access center stats, and patient satisfaction reflects that."
Lucas Klaehn
Access Operations Coordinator, Mayo Clinic
Nominated by Cassie Crary, Supervisor - Operations Coordinator and OAM Support
"Lucas has been an integral member of our access leadership team. He has been instrumental in operational planning ensuring our scheduling teams are efficiently managing workload and addressing patient needs through various communication channels. He has been a content expert helping to develop a radiology escalation process for high-demand complex imaging. He is a strong resource to our scheduling leaders and assists with onboarding new supervisors. Lucas advocates for patient self-scheduling tactics, task-based texting, and wait lists, and continues to explore best practices for scheduling. He is currently assisting several practices with projects focused on improving triage process flows, high appointment demand management through waitlist tactics, and employee productivity measures. Lucas is always willing to volunteer to be part of an access project or to lead a team. Lucas has been a great leader working with Quality and creating the best call center guidelines and agent reviewal/scoring. Lucas is an access champion and has been an incredible member of the Operations team."
Joseph Larson
Appointment Office Supervisor, Office of Access Management, Mayo Clinic Rochester
Nominated by Michelle Holmes, Access Coordinator, Office of Access Management
"Joe Larson is a scheduling supervisor who has supported two appointment offices in less than two years due to his focus on process improvement, innovation, and teamwork: General Internal Medicine (GIM) Appointment Office and International Appointment Office Supervisor role. Joe continues to play an instrumental role in supporting Mayo Clinic's 2030 vision of digital scheduling, innovation, and efficiency. He has led digital scheduling efforts in all six subspecialties in GIM focusing on functionality to meet the practices needs: send to patient ticket scheduling, move up appointments, and patient bundling. He has also been mentoring fellow supervisors on trialing self-scheduling modalities. Joe takes initiative to make big improvements for his team and patients. As a new supervisor in the international office (4 months), he is creating more efficient workflows, transitioning all workflows to Epic, and training team members on how to use Epic. In addition, he works closely with management and senior leadership to develop international access flow strategies. Most importantly, he has made all these changes while building a stronger team culture. Finally, Joe has a Bachelor of Science in Healthcare Management and is currently working towards a Masters of Advance Study in Health Informatics. Joe continues to exceed our expectations, his dedication to innovation has led to remarkable success within both appointment offices. Joe's dedication to innovation has led to great successes within the departments that he has supported as Appointment Supervisor over the last two years. Joe is a strong leader and has the dedication and drive by doing so his team can work efficiently and productively. Currently has Bachelor of Science in healthcare management and is currently getting his Masters of Advance Study in Health Informatics."
Krista Lewis
Director - Referral Management Center, Vanderbilt University Medical Center
Nominated by Kara Croat, Operations Manager-Referral Management Center
"Krista was tasked in 2018 to create a Referral Management Center with PAS. It started out as an inbound team with 2 specialties and 12 team members. From there the department has grown to 15 specialty areas with 49 inbound team members and 15 outbound team members. As well as a leadership team of 1 director, 2 Ops Manager, 5 Supervisors and 9 Lead Navigators, with an inhouse training team. In addition to leading the Referral Management Center, Krista was also chosen to lead the Vanderbilt Advanced Scheduling Project that started Mid-Year 2022. This project is expected to run for approximately three more years. The goal of this project is to streamline the scheduling process across all service lines in the organization including on-line scheduling. Krista is an inspirational and visionary leader who really takes pride in her work and her teams. Through Krista's efforts barriers to provider referrals for new patient scheduling have been reduced significantly. She inspires other leaders to be the best they can be."
Sumaya Malone
Geisinger
Nominated by Patrick Kokoruda
"Sumaya has been an exceptional addition to the patient access team. Since joining the access team Sumaya has become the program owner for point of care scheduling. Through the development of education, training and visiting hundreds of locations Sumaya has helped Geisinger exceed our goals surrounding point of care scheduling. Point of care scheduling saves patients a phone call and ensures their appts is scheduled. In addition, this reduces call center call volume and helps us take care of all our patients. This is just one of Sumaya's accomplishments at Geisinger."
Caroline McFadden
Geisinger
Nominated by Patrick Kokoruda
"Caroline is a manager in the patient contact center. Caroline is dedicated to the success at Geisinger, working to transform the operations of the surgery pods. Caroline has done a fantastic job in her expanded role supporting Orthopedics in addition to Surgery. Caroline provides exceptional leadership and support to her team and peers. Most recently, Caroline piloted the first specialty group to have all clinic calls handled within the patient contact center. This project requirement coordination, change management, project management to support our patients and ops teams, Caroline handled it flawlessly."
Tara McLaurin
Geisinger
Nominated by Patrick Kokoruda
"Tara leads our template team at Geisinger and has been critical to our Access improvements. Tara advocates for our patients, providers and staff to create easy access for all patients. As the subject matter expert regarding templates Tara partners with physicians and leaders across the organization to create an approach to access that provides our patients the access to care when and where they need it, break downs barriers and strives to provide the best experience possible. Tara displays a strong work ethic, leadership of the template team & strong Epic knowledge along with a desire to provide Geisinger the absolute best in access."
Kim Morel-Betances
Senior Director, Patient Access Center, ColumbiaDoctors Patient Access Center (Columbia University)
Nominated by Gregory Addicott, Clinical Triage Manager
"Kim demonstrates all of the qualities you could ask for in a leader- subject matter expertise, operational excellence, and champions a culture of inclusion and compassion. She has led countless strategic initiatives for the organization including the migration to EPIC, spearheading Columbia's operations as part of the Front Door to Care initiative, and the integration of CRM technology and Salesforce as part of the Access Specialist's workflows. There are many more feats I could describe, but none is greater than her ability to inspire people. You will often hear many of our team members say things to the tune of, "I want to be Kim when I grow up." This only speaks to the impact she has on our team, not only as professionals, but as people too. Kim is a powerhouse in the patient access arena and her mentorship and expertise will only continue to accelerate patient access missions in the future."
Kandace Nagel
Supervisor - Access Operations, Mayo Clinic
Nominated by Cassie Crary, Supervisor - Operations Coordinator and OAM Support
"Kandace Nagel is the Appointment Office Supervisor for the Department of Orthopedic Surgery at Mayo Clinic Rochester. Kandace supervises a large appointment office and has excelled in scheduling operations efforts for over 13 years. She has worked in varying roles: Clinical assistant, assistant supervisor of the desk operations office, appointment office supervisor and more recently promoted to operation coordinator. Kandace shows strong initiative to earn respect and trust by holding individuals accountable and enforcing the importance of policies and procedures. She accurately utilizes analytical data for her decision-making abilities, along with partnering with practice leadership. Kandace is able to use her access knowledge and leadership to quickly, efficiently, and effectively make improvements. She has made huge strides in change management within her team. Kandace is open and receptive to receiving feedback from her mentors. She retains the feedback and approaches it professionally and has implemented suggestions. Kandace is phenomenal at communication, transparency, and follow-through. Kandace has demonstrated her ability to effectively put plans into action for multiple initiatives, most recently working with her team on Operational Planning. Her willingness to take chances and try new things has been a great success, and Kandace has shared her approach and experience with her colleagues."
Jasmine Oakman
Patient Services Coordinator, HUP
Nominated by Samantha Simonsen, Director of Clinical Operations
"Since October of last year Sleep Medicine has partnered with the Access Center. Since this collaboration we have soared in improving access for our patients not only has this drastically improved our metrics around meeting inbound call demand but has downstream affect on coordinating care of patients (monthly the Access Team is scheduling well over 500 appts) and allowing the support team the time to meet the sleep study demand. Jasmine is a huge part of this success. She is available to our team, patients and the Access Team to support ongoing training, communication, improvement with the algorithms that drive success. We at Sleep have truly appreciated this collaboration and I would like to recognize the entire team and their coordinator Jasmine. This is a team behind the scenes that work in a very deliberate, regimented way that need to be congratulated and have a voice and face as part of Penn Medicine but also a part of our team at Sleep Medicine."
Janell Pegg
Geisinger
Nominated by Patrick Kokoruda
"Janell leads our quality, training and par education at Geisinger. Janell has the access knowledge and expertise to support staff across the division. While Janell has accomplished successfully completing many initiatives such as implementing a quality & training program she most recently led the completion of our knowledge management implementation and oversaw our PAR and leader education programs. We're thankful to have Janell on the Geisinger team making access easier for our patients."
Danielle Perdunn
Patient Service Coordinator, Penn Medicine, Department of Psychiatry
Nominated by Lynn McCreary, Director of Operations
"Danielle Perdunn is the epitome of an employee focused on the Penn Medicine Experience, particularly when it comes to increasing access for individuals experiencing mental health concerns. As the Patient Service Coordinator for the Department of Psychiatry Call Center, Danielle is tasked with coordinating the daily activities of the Call Center Patient Service Associate agents, liaising with all levels of clinical and administrative staff in addition to the patients, juggling multiple demands, and all the while maintaining a steady and pleasant demeanor. Some of Danielle's notable accomplishments include:
Noticing the Call Center staff was reluctant to schedule for one of the clinics with challenging schedule templates, and creating a communication path with the Call Center staff to facilitate scheduling. Scheduled visits for this unit increased from 79 % to 92% over a 20 day period!
Sending weekly emails with protocol updates to the Call Center staff
Working with clinicians to find pockets of time in their schedules to squeeze in patients, both new and established.
Volunteering to help staff the EAP Call Center during a critical staffing shortage, while maintaining her responsibilities in the Outpatient Call Center.
Managing FastPass to assure the patients who use the scheduling ticket are self-scheduling accurately
Below I am including feedback from the Psychiatry Management team, and there are many, many accolades from the clinical staff that Danielle receives on a regular basis. "She's fabulous. She keeps the call center running. She goes above and beyond for her team, patients, and providers. She is a true rockstar!" "Danielle definitely goes above and beyond in the Teams' chat as well. She sometimes helps the Call Center before we (the Billing Staff) can get to it." "She is just very helpful and positive." "Danielle has a pivotal role within the new TEAM Clinic. Due to her efforts we have seen an increase in revenue, provider productivity and patient access. She goes above and beyond for the TEAM Clinic and we are very happy to have her as part of our team.""

Helen Scanlon
Geisinger
Nominated by Patrick Kokoruda
"Helen leads our Radiology team at Geisinger. For the past 37 years Helen has gone above and beyond in all she does for our patients, is passionate about ensuring our patients are seen within the desired time frame, that she provides exceptional leadership to her staff, that patients are provided the very best customer service and that our Radiology machines are being fully utilized if needed. Helen is exceptional leader who we are proud to have on the Geisinger team."
Renea Schouweiler
Supervisor-Access Operations, Mayo Clinic
Nominated by Joan Broers, Operations Manager
"Renea is an amazing supervisor and is so deserving of this nomination! Renea has led her teams through significant change and transformations for several years and continues to do so with yet another new team she agreed to take on this spring 2023. Renea leads two unique patient scheduling work groups (PASS) in primary care. One of her teams is the "nonvisit care team PASS". This teams manages and oversees all of the primary care workqueues, inbasket and POS scheduling messages. Self scheduling has been significantly highlighted in primary care and Renea has led her team in implementing many workflow changes to leverage self/digital scheduling by patients. Primary care continues to demonstrate about 30-40% self scheduling rates as a result of this hard work. The second team Renea recently acquired is the "care team PASS" team in primary care. The care team PASS support scheduling of today's urgent appointments and managing provider calendars for best efficiency. Renea has led this team in recent changes to partner the NVC PASS team and cross train/cross cover some of the work queue management efforts. There are about 8000 orders added daily to the Primary Care workqueues which is a very large volume of orders to continually manage."
Amanda Thompson
Senior Program Manager, Penn Integrated Care, Penn Medicine
Nominated by Abigail Mulhern, Director of Integrated Services: Access & Operations
"I am honored to nominate Amanda Thompson, LCSW as an Access Champion in recognition of her outstanding work as Penn Medicine's Senior Program Manager for Penn Integrated Care. Amanda serves as a leader in Penn Integrated Care's program, which is Penn Medicine's collaborative care delivery model that optimizes mental health care within the primary care setting. Use of collaborative care within Penn's extensive primary care network is vital to expanding access to mental health, as this greatly lowers the barriers of insurance and availability that patients face when finding mental health care in the community. As a social worker and leader, Amanda has shown an unwavering commitment to helping patients overcome barriers to mental healthcare and ensuring they receive the care they need. Amanda oversees a dynamic and dedicated team of mental health intake coordinators and social workers who manage mental health referrals from 24 primary care clinics across Pennsylvania and New Jersey. Taking a population-health approach, the PIC team identifies, assesses, and treats the mental health concerns of Penn primary care patients. PIC emphasizes prevention and access, ensuring patients' mental health concerns are addressed early and often. As a result of Amanda's efforts, first as a frontline social worker, and now as a leader of over two dozen healthcare professionals, the PIC team has processed more than 45,000 referrals since its launch, greatly expanding access to critical mental health services. Amanda has demonstrated exceptional skill addressing the high demand for mental health services by creating efficiencies in workflow and scheduling. Amanda has been instrumental in furthering Penn Medicine's digital patient engagement & access strategy through the design and development of a digital mental health platform that will provide PIC patients with immediate access to mental health care assessments and appointment scheduling. Amanda's compassion, dedication, and expertise have made a profound impact on the lives of countless patients in our community. She is a true asset to our healthcare system, and I am honored to nominate her for this well-deserved recognition."
Jake Wilcox
Geisinger
Nominated by Patrick Kokoruda
"Jake joined the Access division a little of a year ago. In that short-time Jake has made several key contributions from improving the phone system, to implementing conversational AI. Jake is a rising star at Geisinger that displays a strong work ethic, is a great teammate and someone who strives to provide our patients with the best experience. Jake is a forward thinker that helps our team use the latest technology to transform our operation."
Erica Younger
Assistant Manager, Patient Access Center, The George Washington University Medical Faculty Associates
Nominated by Hitan Kamdar, Executive Director Patient Access & Experience
"I would like to nominate Erica for this award as she has done a tremendous job across our access team filling in many different roles and responsibilities when the need has arose. In the last 6 months, Erica helped roll out decision trees for some of our departments, working with faculty and staff to gain buy in to process and workflows; set up our quality monitoring program and handed that off to our supervisors and team leads for ongoing measuring and monitoring; and now has stepped into a leadership position in our call center where she is assisting with day to day operations of the center. We have had some turnover in the manager position, and Erica has filled the role as the interim leader partnering with our director. Erica is great at diving deep to seek to understand workflows, and then is able to bubble it back up to express the need to the audience she is working with. Thanks Erica for all that you do for us at the George Washington University Medical Faculty Associates!"
---
Best Practice Award Winners
This award recognizes members who have developed and implemented advances in patient access based on innovative approaches to the timely delivery of convenient, patient-centric care in the ambulatory enterprise of our organizations.
Congratulations to our Best Practice Winners!
Centralized Specialty Referral Management
Boston Children's Hospital
Developing Leaders in a Virtual Environment: Moving Johns Hopkins Leadership Academy Online
Johns Hopkins Medicine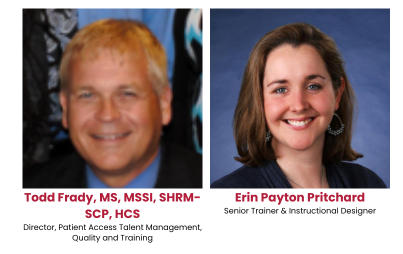 Restructuring of the Organization to Increase Efficiencies and Improve Performance
UCLA Health